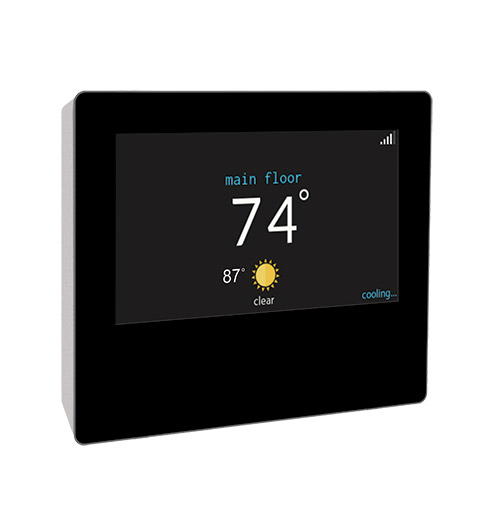 Thermostats are used to turn on heating or cooling systems to bring the home to a set temperature. In addition to basic temperature control, programmable thermostats can be used to manage the indoor environment of your home at different times of the day or week. This type of control can have a dramatic impact on the overall energy use of your home. We carry a complete line of thermostats. Let us help you choose the one that best matches your lifestyle.
Programmable Thermostat Product Offering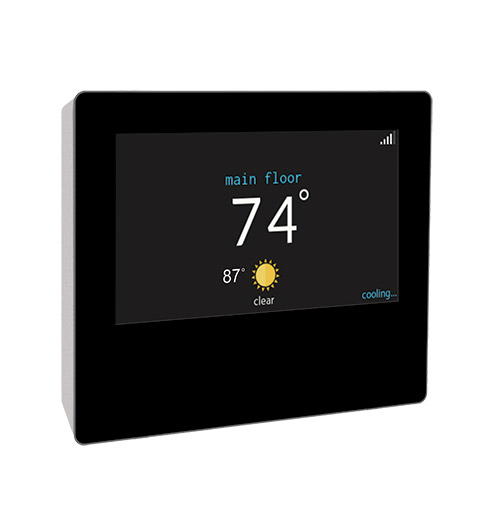 Ion™ System Control
View Brochure
Model Family: SYST0101CW
Programmable: 7-day programming
Communicating Capability with HVAC Components: Yes
Remote Access: Wi-Fi® enabled for remote access and control
Screen: High resolution, smartphone-like touchscreen
Warranty: 10-year parts limited warranty
Manufacturer's Stated Benefits:
Capable of controlling temperatures and fan speeds in up to eight zones
Real-time energy use tracking
Local weather 5-day forecast
Humidity control for enhanced comfort
Dual fuel system management capable
Auto changeover between heating and cooling
Four levels of "constant ON" fan speeds
Advanced smart setback for optimal energy savings during "away" and ramp up periods
One-button Touch-N-Go® quick-settings-change feature
Simple vacation programming controls temperature and humidity
System maintenance reminders
10-Year No Hassle Replacement™ Limited Warranty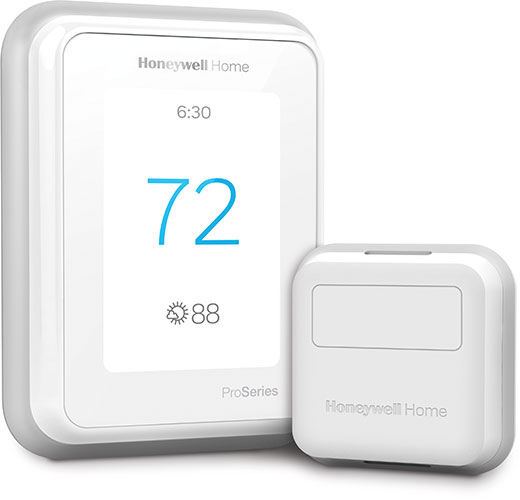 T10 Pro Smart Thermostat with RedLINK™ Room Sensor.
View Brochure
Model Family: T10
Programmable: Flexible programming (7, 5-2, 5-1-1, 1, Off)
Communicating Capability with HVAC Components: Yes
Remote Access: Yes
Screen: Color Graphical LCD touchscreen display
Warranty: 5-year warranty
Manufacturer's Stated Benefits:
Location-based temperature control
Flexible programming (7, 5-2, 5-1-1, 1, Off)
Stages 3H/2C Heat Pump 2H/2C Conventional
Automatic comfort in occupied rooms
Controls Humidification, Dehumidification, or Ventilation
Dual Fuel Compatible
Configurable daytime and nighttime backlight settings
Works with Amazon Echo, Google Assistant, and more
ENERGY STAR® Certified
Demand Response Program availability
Communicates with RedLINK™ Room Sensors* to extend reach of thermostat beyond the hallway, up to 200 feet